by Oasis Wellness Partners on September 30, 2022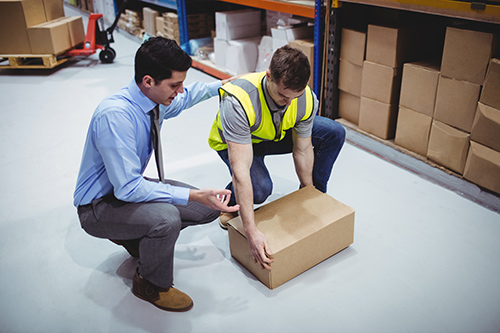 Welcome back to our chiropractic, acupuncture, and wellness blog here at Scarborough's Oasis Wellness Partners. We got great feedback on our last blog about sports injury recovery, so today we thought we'd move in a different direction and try to help you all from getting injured in the first place. One of the most common injuries that we treat is related to lifting. Let's see what we can do here to help you lift safely and avoid painful injury.
As it pertains to lifting anything:
1- If you are second-guessing yourself, grab a partner
If you look at an object and know you can lift it, go ahead! But if you hesitate, even for a moment, grab a partner to help out. If it means putting a pause to your project, it's not worth the back injury that can take much longer to heal than waiting for a friend to help you.
2- Use your breath
When you lift, it's important to breathe in as you lower, and brace your core and exhale as you lift. This technique of using your breath ensures you'll recruit the proper muscles to lift the heavy object.
3- Stand close to the object
Get up nice and close to the object you're about to lift. If you stand far away, you'll use a lot of your back and will injure yourself.
4- Start with a wide base
In addition to getting nice and close to the object, get with a wide base of support between your feet, stack your hips over your ankles, shoulders over knees.
5- Lift with your legs, not your back
Lift FIRST with your chest, then your hips. (If you start with your hips, you'll put a lot of strain on your back).
Now, let's talk about lifting injury prevention. Along with using proper lifting technique, strengthening your leg and back muscles is essential to keeping you healthy and pain free. If you've never considered Yoga fitness, wow, you should give it a try. Many people realize significant improvement in flexibility, strength and overall health when participating in only a few classes a month. Yoga offers unique benefits with minimal risks when compared to other exercise practices such as running, competitive sports, and weightlifting.
Stay healthy, stay safe, and partner with us here at Scarborough's Oasis Wellness to start your journey to elevated quality of life!