We are hiring Licensed Massage Therapists! Send your resume to connect@oasismaine.com
Oasis Wellness Partners Services - Scarborough, ME
Since 1991, Chiropractic Family Wellness Center's goal has been to facilitate our community's optimal health. Over the last several years, the practice has evolved into Oasis Wellness Partners, where in addition to chiropractic, we have added many modalities to help our community thrive.
About Us
We've built this home for wellness in order to help you to holistically address your physical, mental, emotional, and spiritual health all in one place. Despite your health challenges, age, gender, or identity; Oasis is a safe space existing to help you heal and grow into your healthiest self.
We have three main priorities as a healthcare and wellness provider in Scarborough, Maine:
We are committed to your ongoing health and vitality. While a symptom, pain, or disorder might bring you to us, we want to be your long term partners in maintaining and expanding your wellness.
We seek to serve families in all their diverse and glorious forms. From prenatal and neonatal care to serving elder's needs, we understand the diverse health challenges of all the unique individuals who come to us for care.
We believe in serving you, no matter who you are. There is no one-size-fits-all therapy, modality, or treatment. Everyone is an individual, and at Oasis, we take this reality seriously with individualized care devised by a collaborative team of wellness professionals.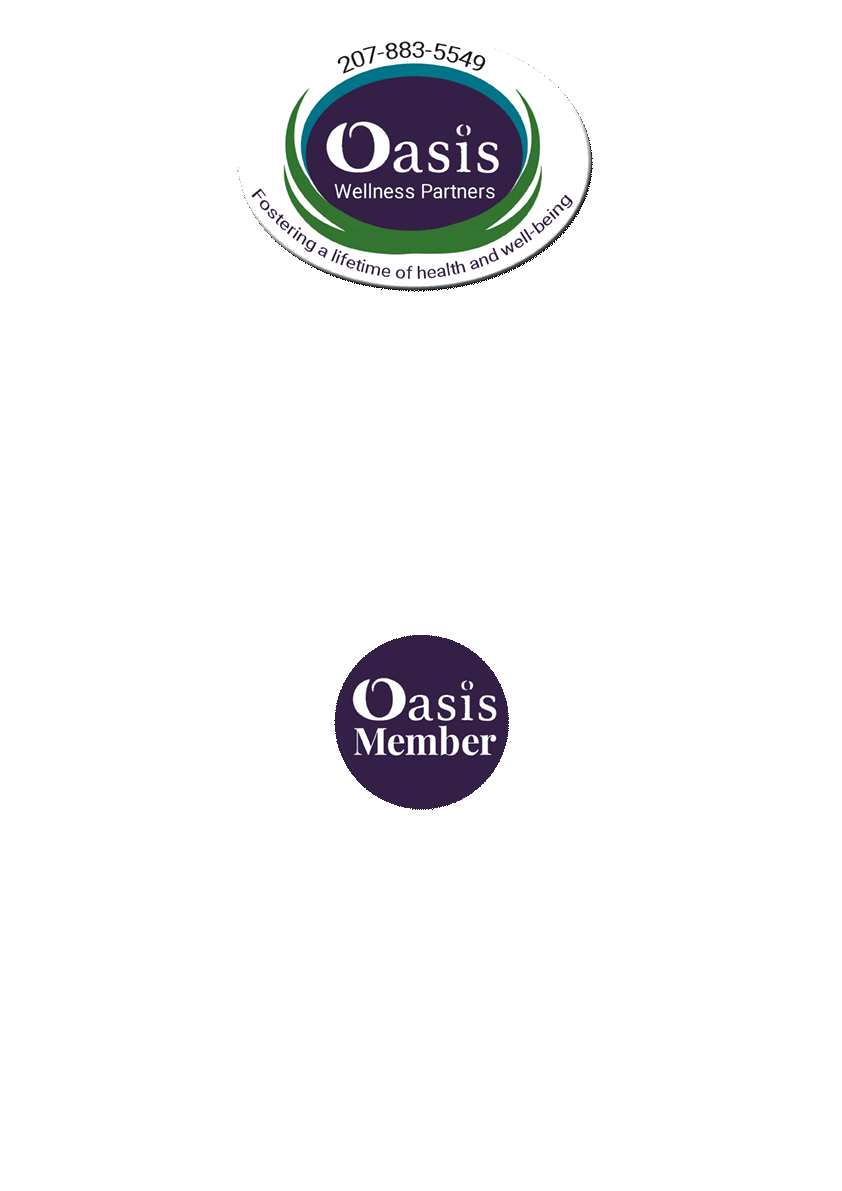 Start Your Wellness Journey Today
With nearly a dozen alternative healthcare professionals under one roof, Oasis Wellness Partners is equipped and prepared to help you with your health needs. We maintain a core focus on accessibility and affordability, even without insurance.
If you are ready to take control of your health and improve your life, contact us today at (207) 719-2447 or connect@oasismaine.com to set your first appointment. We are so excited to help you, together we can do this!
Have questions? Get in touch with us!
Fill out the form below to contact us. * are required fields.
Come Visit Us! We're located at 433 US Route One, Scarborough, ME 04074