by Oasis Wellness Partners on January 13, 2023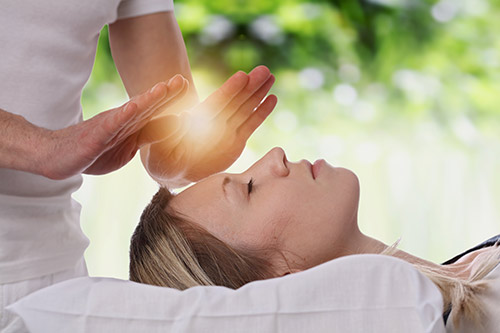 Winter is beautiful, but let's be honest, it can take its toll on all of us. Brutal Scarborough cold, recurring gloomy weather, and shorter periods of daylight can take its toll on your physical and emotional well-being. But there is an ancient healing technique that could help alleviate these problems. It is called Reiki Healing Technique.
Reiki is a form of healing energy that channels through the practitioner's hand going to the recipient's body. The healing energy can help in balancing and harmonizing the body's natural energy systems, promoting physical, emotional, and spiritual well-being.
Reiki can help boost your immune system. It can clear and balance the energy centers in the body, which in turn can help to improve the functioning of the immune system. As a result, the frequency and severity of colds and flu during the winter months can be minimized.
Reiki can also promote feelings of peace and well-being by releasing emotional blockages against negative emotions like depression and isolation which is rather common during winter months. This can help you replace feelings of sleepiness and dreariness with feelings of high energy and positivity.
Reiki can even help with dry skin issues as it can improve circulation and promote healing of dry and cracked skin.
This is one of the most amazing quality of life enhancing subjects that you've likely never heard of. And we just scratched the surface here about Reiki Healing. Oasis Wellness Partners are subject matter and practitioner experts of Reiki Healing. Contact us and we'll take you lower into the details and benefits of Reiki.