by Oasis Wellness Partners on September 12, 2019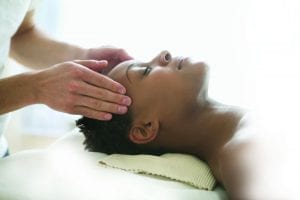 Getting both regular massages and routine chiropractic adjustments can enhance your overall wellness, especially when they work together. Here, we explain how.
How Chiropractic and Massage Work
A chiropractic adjustment reduces joint restrictions, also called misalignments, in the spine and other joints in the body in order to reduce inflammation and pain while improving function of both the affected joint and nervous system. The treatment itself is a highly-controlled procedure that uses minimal force and gentle pressure. Patients typically feel relief immediately after an adjustment, but the effect of an adjustment goes deep and is long lasting.
Meanwhile, massage works the tendons and the muscles of the body. A skilled massage therapist uses techniques to manipulate the muscles and tendons that are affected by inflammation or pain. Different types of massage therapy include:
Trigger point– A massage therapy that relieves areas that are tight and cause pain
Deep tissue– This type uses slow movements that target the muscles with concentrated pressure
Swedish– This is a more traditional kind of massage that increases blood flow and circulation while relaxing the patient
A Beautiful Partnership
Your muscles function through coordinated movements and timing because of messaging they receive from your nervous system. By reducing inflammation and restriction in both your muscles and your nervous system, you are allowing optimal function and communication throughout the body. That's why regular massage therapy and routine chiropractic care make the up perfect combination for achieving overall wellness.
After a massage, your muscles are loosened up, which can make chiropractic treatment more effective and your pain relief last longer. In addition, the soft tissues treated with massage heal quicker once the joints are realigned. Ongoing, regular treatment with both massage and chiropractic can help prevent pain from returning.
If improved nervous system function, reduced inflammation and relief from pain isn't enough, routine chiropractic care and massage therapy can also:
Increase blood flow
Increase flexibility
Improve overall range of motion
Improve immune system function
Come and see us for chiropractic and massage therapy! Here at Oasis, we offer all the modalities you need to feel and be your best. Call us to schedule an appointment for an initial consultation and a massage at our Scarborough, Maine office at (207) 883-5549.