by Oasis Wellness Partners on July 25, 2019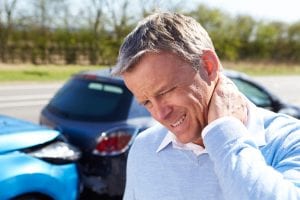 Driving is a dangerous business. Snow, sleet, rain, traffic—the hazards are numerous, and real. Luckily, accidents don't happen here in Maine as much as they do in some places. However, they do happen, and we are here to help you if they do!
As chiropractors, we are trained to treat neck and back injuries, whiplash injuries and assist in the recovery of soft tissue pain and injuries as well. Some people who have been in a car accident have so much pain and discomfort that it stands in the way of a normal life. This is a serious concern, and we can absolutely help.
The first thing you should do after being examined at the hospital to make sure there are no immediate threats to your life and limb, is to make an appointment with us. We will do spinal scans and a physical exam to detect anything that may have been affected by the accident, some of which you may not even feel at first.
Headaches, muscle pain and stiffness can also be a result of a whiplash-related injury, which can happen even if both vehicles are going slowly.
Indicators of whiplash injuries can be blurred vision, headaches, shoulder pain, dizziness, reduced range-of-motion, arm pain, minor back injuries, muscle injuries, ligament problems and disc damage. However, some people may not experience any serious injuries right away and may think they are just "stiff" or "sore" after the accident, when serious injuries could be forming. It is best to get in here to our Scarborough, Maine office as soon as possible so we can help prevent issues worsening down the road.
When you treat automobile accident injuries immediately, you are putting your body in the best possible position to heal and recover quickly. Not only will we put your body into alignment and alleviate pain, but we will give you exercises to do to help your body heal when you are at home or out in the world.
A car accident is a traumatic event to your body even if it was minor. Help your body be its best by coming to Chiropractic Family Wellness Center and let us help you heal! Call us to make an appointment today: (207) 883-5549.